I love to learn and be creative.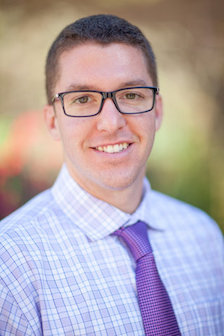 …and Designing, Building, Traveling, People, Sketching, Reading, Writing, and the Great Outdoors.
People are everything.
I would like to make the world a better place through design, education, and communication.
I have an intrest in Mechanical & Electrical Systems and work in Renewable Energy.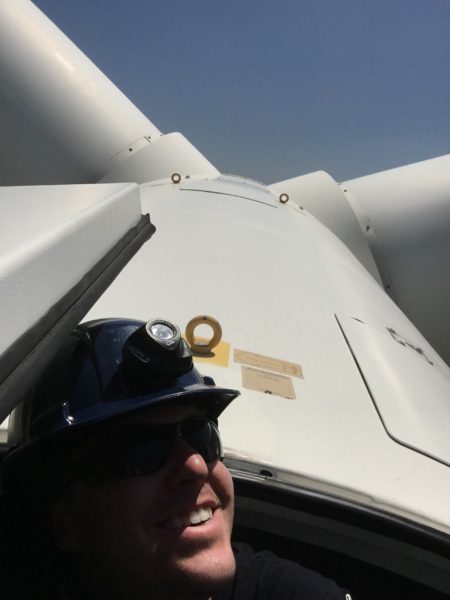 My view on renewable energy.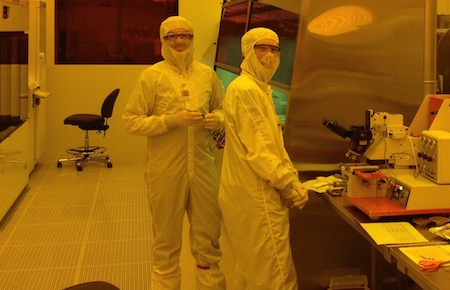 Me and Mindy Lake in the cleanroom.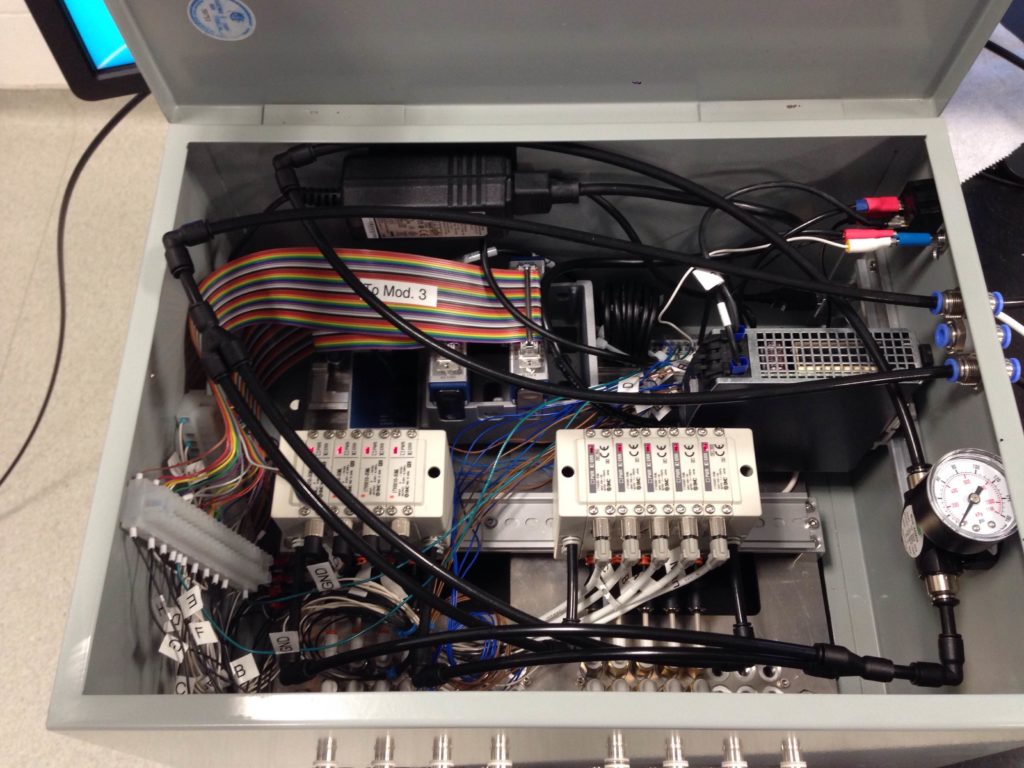 Pneumatic control box capable of sending custom pressure waveforms to a micro-diaphragm. The box controls 9 regulators (4 pressure and 5 vacuum).
Our
PID controlled
robot giving a poor performance. The robot is programmed to balance the ball in the center of the beam. (I worked with
Dewen Y.
on this project)
Publications:
Cody E. Narciso, Nicholas M. Contento, Thomas J. Storey, David J. Hoelzle, & Jeremiah J. Zartman (2017). Release of Applied Mechanical Loading Stimulates Intercellular Calcium Waves in Drosophila Wing Discs. Biophysical Journal, https://doi.org/10.1016/j.bpj.2017.05.051.
Narciso, C. E., Contento, N. M., Storey, T. J., Hoelzle, D. J., & Zartman, J. J. (2016). A regulated environment for micro-organs defines essential conditions for intercellular Ca2+ waves. bioRxiv, 081869.
Storey, T.J., Rackerby, R.E., Dillon, H.E. and Gingerich, L. (2016) Thermal Performance of Domestic Replacement A19 LED Lighting Products. American Society of Mechanical Engineers International Mechanical Engineering Conference, Phoenix, 11-17 November 2016, IMECE2016-67974.
Cody Narciso, Thomas Storey, David Hoelzle and Jeremiah J. Zartman, "Connecting Exogenous Stimuli to Patterned Calcium Signaling in a Regulated Epithelial Microenvironment", 2015 Annual Meeting AiChe, ISBN: 978-0-8169-1094-6
M.A. Lake, C.E. Narciso, K.R. Cowdrick, T.J. Storey, S. Zhang, J.J. Zartman, D.J. Hoelzle, "Microfluidic device design, fabrication, and testing protocols," Nature Protocol Exchange, 2015. [Non-refereed Manuscript]
Narciso, Cody, et al. "On-chip three-dimensional tissue histology for microbiopsies." Biomicrofluidics 10.2 (2016): 021101. (Acknowledged)
Presentations:
Informal talk, Research Methods Class, Nov. 9, 2016. Shiley School of Engineering, University of Portland: "Who are you, what do you want to do?"
ASM Oregon Chapter meeting, Sept. 20, 2016. Lucky Labrador Taproom, Portland, OR: "MEMS & Bio-Microfuidics: Make 'em and Use 'em"
Master's Defense, Dec. 17, 2015. Notre Dame campus: "Exploring Developing Organs Using Microfluidics"
REMChip Journal Club, Jun. 4, 2015. Notre Dame campus: "Quantifying cell-generated mechanical forces within living embryonic tissues" (Campas)
Bio Seminar, Apr. 24, 2015. Notre Dame campus: "REMChip Research Presentation"
HRL Research Meeting, Apr. 15, 2015. Notre Dame campus: "REMChip Research Presentation"
HRL Journal Club, Feb. 25, 2015. Notre Dame campus: "Distilling Free-Form Natural Laws from Experimental Data" (Lipson)
Multi-Cellular Systems Journal Club, Dec. 9, 2014. Notre Dame campus: "REMChip Project Presentation (Mulit-layered PDMS Microfluidic Devices)"
HRL Journal Club, Nov. 18, 2014. Notre Dame campus: "REMChip Research Project Presentation"
HRL Journal Club, Oct. 7, 2014. Notre Dame campus: "On the Mechanism of Wing Size Determination in fly Development"