Simplicity is an essential property of good design.
It saves time, money, resources, and is easier to understand and analyze.
A design's simplicity is often measured by the number of parts that make it up. The fewer the parts, the simpler the design, which also means fewer opportunities for failure.
CASE STUDY: REGENERATIVE BICYCLE BRAKE
(for full project details visit: Team Bike Brake Light Website)
Design & Prototype I: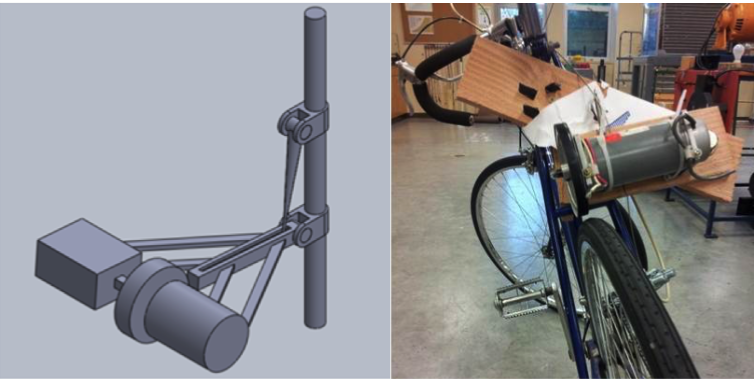 Design & Prototype II: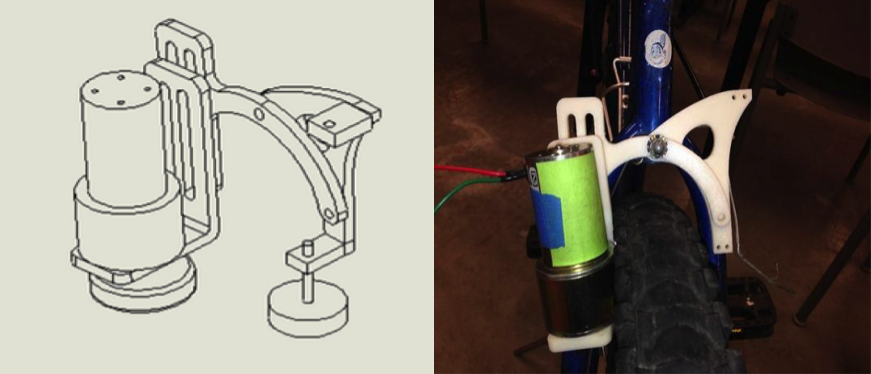 Design & Prototype III: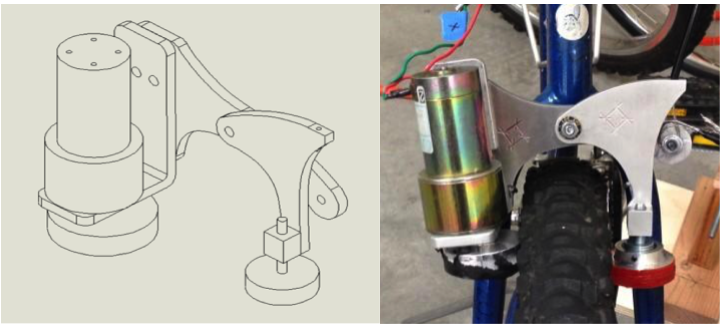 Design & Prototype IV: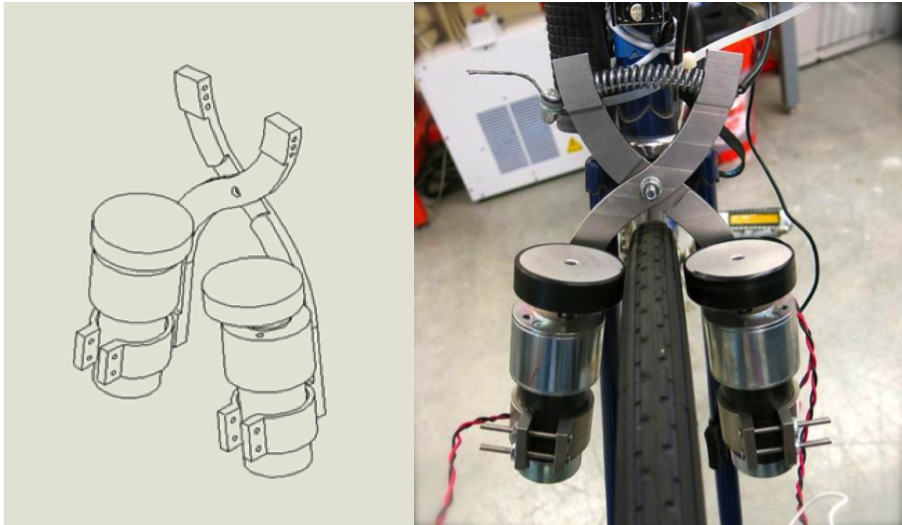 Summary:
We see that through four designs and prototypes, the design approaches an optimal design, which is also the simplest.
Below is a graphical representation of how the number of parts decreases with each subsequent re-design.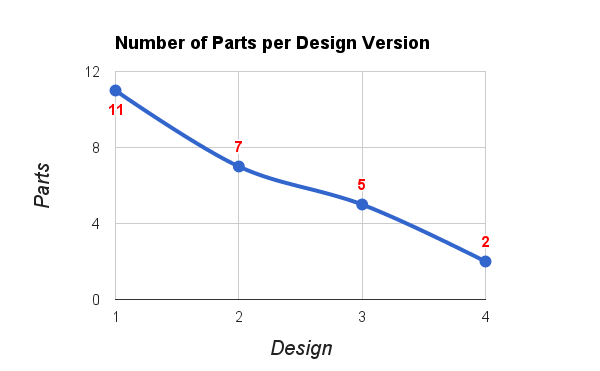 COST:
According to Simplexity Product Design CEO Dorota Shortell, about 75% of the manufacturing cost of a product is dictated by the initial design (source: simplexitypd.com/blog – the discussion on the blog was about high volume manufacturing, but the idea is important to keep in mind for any good design).
The idea is that the cost of changes to a design increases dramatically as the project progresses.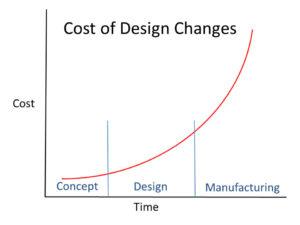 (image source: simplexitypd.com/blog).